Welcome
Legendary Soaring
For years, glider pilots from all over the world have traveled to Minden, Nevada to experience some of the most outstanding soaring conditions. Climb rates exceeding 1,500 feet per minute are often experienced in both thermal and wave lift.
The beautiful Sierra-Nevada Mountains, Yosemite National Park, the Whites, and Inyo Mountain ranges are some of the incredible places you can visit while soaring from SoaringNV at the Minden-Tahoe Airport.
Whether in your own glider, or in one of our well equipped rentals, the time spent at SoaringNV will almost certainly be among the highlights of your soaring career.

Contact us
Services
What Are You Looking To Do?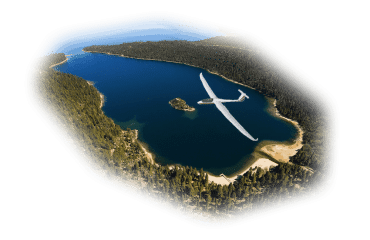 01
You want a view? We've got the best views, seven days a week, year-round. Why not go up in the Spring, soaring over the scenic and vibrant Carson Valley to see the snow peeling away from the Sierras, revealing the bright green forest of trees in the Tahoe Basin, surrounding the startling, clear blue of Lake Tahoe.
Details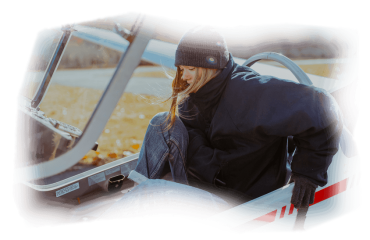 02
Have you always dreamed of flying on your own? Join our flight training program. Experienced instructors will help you to get your Glider licence, and/or specialized soaring skills.
Details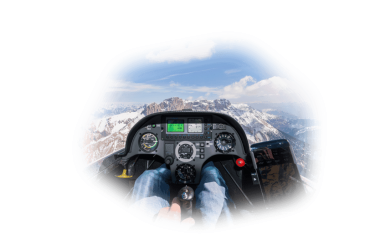 03
Are you an experienced Glider Pilot and looking for a tow? Soaring NV has several Tow Planes, experienced Tow Pilots, oxygen, and other services to get you into the air.
Details

Certificates
Offer An Unforgettable Gift
Looking for an awesome gift idea? With our Glider Ride certificate you can give the best gift ever, the gift of flight! Taking a Glider Ride is the perfect way to experience the beauty of Lake Tahoe!
Buy Now
Gallery
Your New Adventure
Training
Learn to Fly Gliders

BECOMING A GLIDER PILOT
ADVANCED TRAINING
BECOME AN INSTRUCTOR
BECOMING A GLIDER PILOT
You Took a Glider Ride…
And You Liked It?
Students who learn to fly at SoaringNV will have access to some of the best and most challenging soaring conditions in the world. When you complete your flight training with us, you will be a safe and competent pilot, prepared to enjoy everything the sport of soaring has to offer.
We offer both primary instruction to prepare you to get your glider license, and advanced instruction in such areas as cross-country soaring, racing, and aerobatics.
ADVANCED TRAINING
Advanced Training
Learning does not stop when you get your license. At the SoaringNV, we have the experience and the equipment to help you reach the next level of your soaring goals.
CAMPS
SoaringNV offers a variety of "camps" and seminars throughout the year, including our popular Wave and Cross-Country Camps. Subscribe to our email list to make sure you get announcements regarding up-coming camps. You can check our current event schedule HERE
CROSS COUNTRY INSTRUCTION
Most glider pilots aspire to cross-country soaring, where long distances are covered by repeatedly climbing then gliding. We can help you attain this goal with dual training in our high performance Duo Discus or Duo Discus X.
You will learn the finer points of maximizing speed around a course, using all available lift sources, and navigating in unfamiliar territory, all the while under the guidance of an experienced cross-country instructor. Pilots who take a few cross-country lessons with an instructor progress much faster in their cross-country flying. The experience you gain will be invaluable when you start flying for FAI badges, and in contests.
AEROBATIC INSTRUCTION
There are many different reasons for wanting to learn aerobatics. Some pilots seek the thrill that aerobatics provide. Others want the confidence that comes with knowing that they can recover from any situation that they may find themselves in.
We can teach you to do loops, rolls, inverted flight in our ASK-21.
OR the parent must come on the day of the jump
and sign the forms in person with their ID to support it.
BECOME AN INSTRUCTOR
Become
an Instructor
The C.F.I.G. (Certified Flight Instructor Glider) is a highly sought after certificate and it ain't easy to earn. If you love to teach and you love to Soar then getting this Certificate will bring a plethora of joy into your life. Just think of all the lifelong friendships you will create when you start making pilots.
Book Your Experience
Click Here
Testimonials
Comments From
Our Clients
" Flying the glider with these guys is an awesome experience. Anders and Dana were great, the tour they gave me was so informative. The best birthday gift I have ever received. Thank you guys".

Zak Pourjami
Pilot
" One of the best experiences I have ever had. I highly recommend their facility and experience and safety! What a pleasant and exciting experience! ".

Scott Dresden
Tripadvisor
" Great staff, amazing instructor (thanks for the flight, Stefan), and unbeatable scenery! The towplane and the glider were both clean and in great shape. I wish I could soar here every day! ".

Carly Courtney
Writer